G-trac / G-lock
The personnel and material transport hoists with the fall attest device.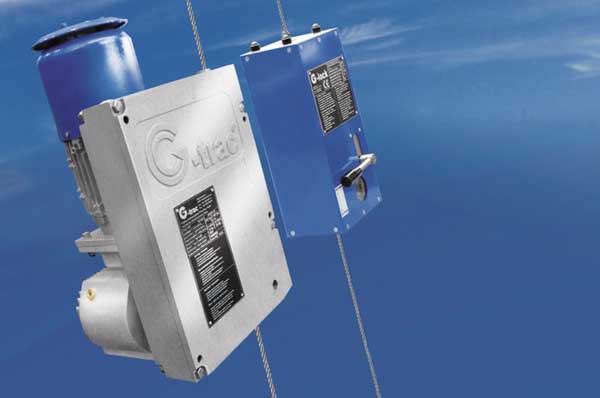 G-trac, the impulse technology für all kinds of work-platforms. For the worldwide working develops. The most different norms in the different markets make many-sided demands.
The G-trac is able to do all that.
G-lock protects as a security equipment against malfunctionings of the hoist or break of the rope. With an integrated centrifugal force mechanism he reacts to a defined "speed limit", directly measured in the running through security rope and intercepts them with an interference certainly and subdued.
G-lock … the fall arrest device from goracon – unique worldwide.
Utmost feeling of safety with payloads of 400 up to 1000 kg and rope speeds up to 24 m/min.
G-lock serves as a protective safety device in case of drive gear failure or rope break. The integral centrifugal system reacts to a defined "speed limit", which is measured directly on the safety rope passing through. An integral shock absorber system reduces the fall arrest loads to a minimum.